I simply love the beach. The golden sands and the blue waters, there is something mesmerising about them making you forget yourself and all your problems. But beaches are so popular now a days that most of them are cramped with people and there is no sense of satisfaction. What I need and perhaps you as well, is an empty beach with just the rushing waves to listen to.
Before you can find such a beach however you need a proper beach resort so that you can enjoy your stay at the beach. Beach resorts, again, are awfully popular and are usually packed with people. So, finding the right resort on the right stretch of beaches is the need of the hour for a beach seeker like me. So, I dug around and found the most amazing and secluded beach resorts you will find on the planet.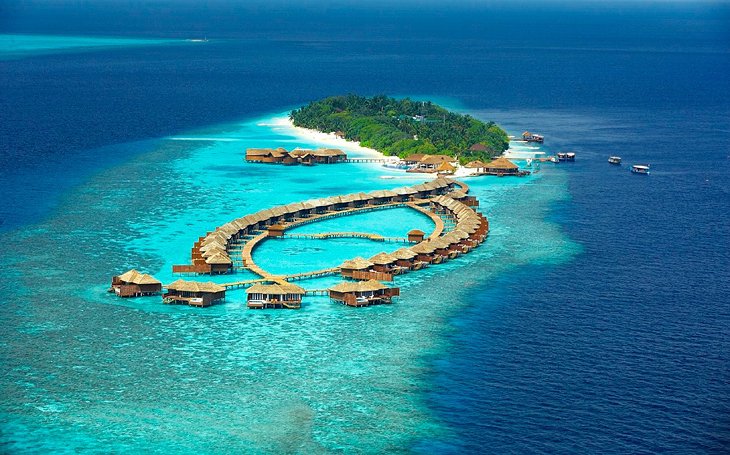 Little Palm Island Resort & Spa
Little Palm Island Resort & Spa is a beach resort in Florida Keys, a place known for tourist hotspots like the West Keys. An archipelago made of more than 1700 islands, it is one of the most popular and beautiful destinations for a beach vacation. A lesser known fact is that it houses Little Palm Island Resort & Spa, a resort that is as beautiful as it is secluded, giving you the beach experience you crave for.
COMO Parrot Cay
COMO Parrot Cay is a paradise for those seeking a secluded place by the beach. An exclusive and luxurious resort, it is housed on a private island that requires a boat ride to reach it. With over a thousand acres and a mile-long beach where you won't come across cars or street lights it is something straight out of a movie set and you will be sad to leave the place.
Four Seasons Resort
Four Seasons Resort is a private piece of paradise that is not too far from Mexico's bustling beach towns like Puerto Vallarta. Located on the northern tip of Bahia de Banderas, the resort is flanked by two eggshell-white sandy beaches with some of the best surf spots sitting just offshore. You can either swim to the coral reefs or hop on board the resort's yacht a short cruise.
GoldenEye
Jamaica is a place straight out of a tropical postcard. Golden sandy beaches and blue skies, what more could a person want? Within the picture-perfect island is a hidden gem called GoldenEye, a 49-room resort on the northern coast of Jamaica. It is straight out of a Bond movie since this was the place that was started out as a dream house for British author Ian Fleming to "escape the civility of civilization."